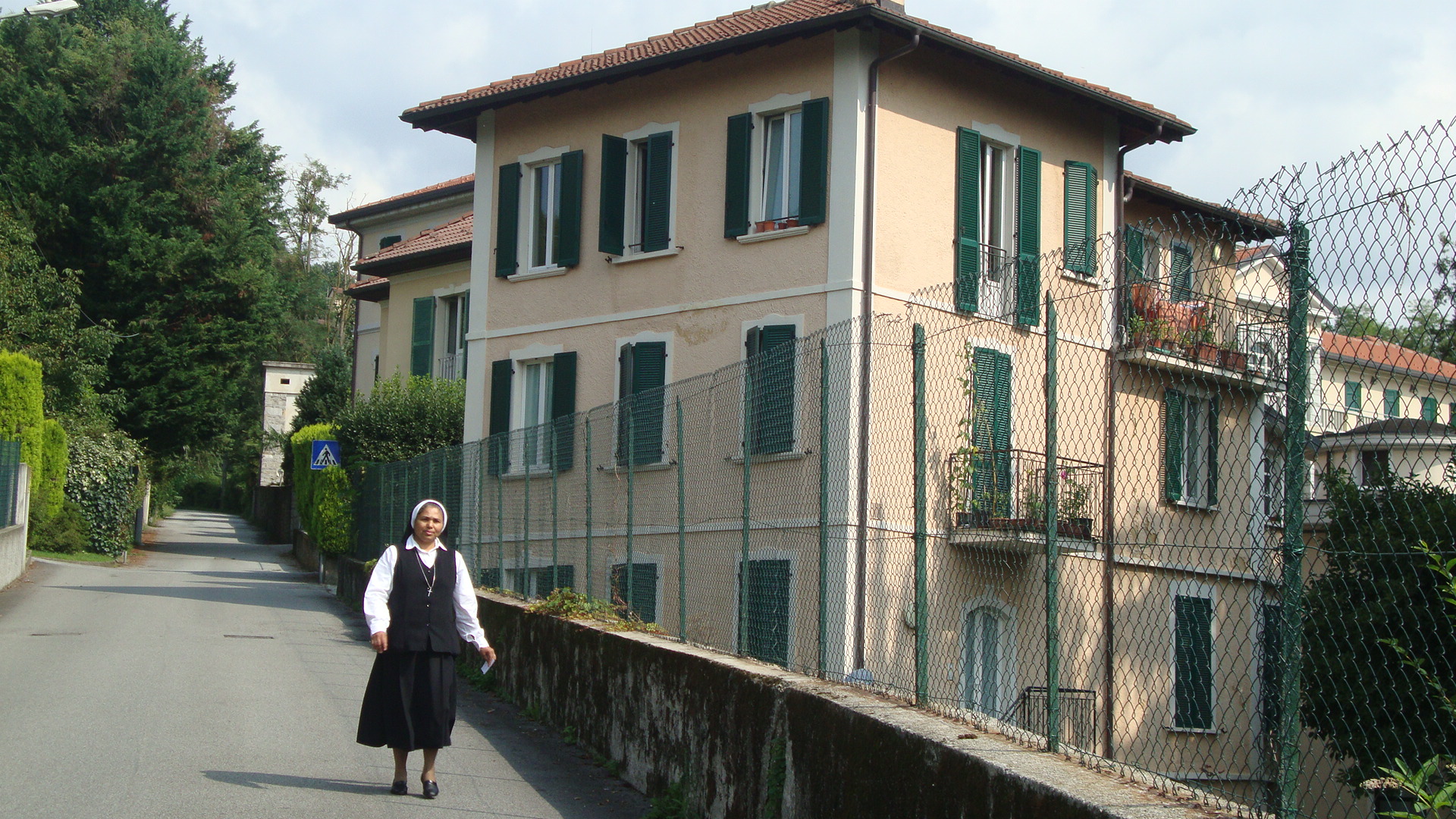 Sisters of St. John the Baptist,
C/O Istituto Sacra Famiglia n.8,
28900 Intra Pallanza,
Verbania,
Milan, Italy.
Email: kunjuma_srmary@yahoo.co.uk
Telephone:0039 / 0323581004

This Community at Intra, Verbania in Italy was the realization of a long awaited dream of the Indian Vice Province. The day dawned on 8th September, 2003 to begin the life here in collaboration with the Institute of Sacra Famiglia for the welfare of the young and old physically and mentally challenged brothers and sisters. Under the leadership of Sr Maria Theresa Edassery, Sr. Annie Varakapallil and Sr. Mary Joseph Vadakethotiyil began their journey on this blissful day! The Indian Vice Province is indebted to the then Mother General John Marie White and Sr. Teresina Kunnath Vice Provincial and her council for their support and encouragement to initiate this mission in Intra. Sacra Famiglia Director and the co-workers are very happy about sisters' service there.
On 14th March 2004 the present house "casa della Pace" (Shathibhavan)was blessed. It was a beautiful and colourful celebration. Sr. Teresina Kunnath came from India, Mother General John Marie White and other sisters from Rome and Stresa, President of Sacra Famiglia Institute, all the other authorities from Cesano Boscone and Intra, members of other religious communities and   people from this region were present for the function. On 10th June, 2004 they signed in the permanent contract with the Institution. All are happy to have sisters in the campus. Praise be to God!