Sisters of St. John the Baptist,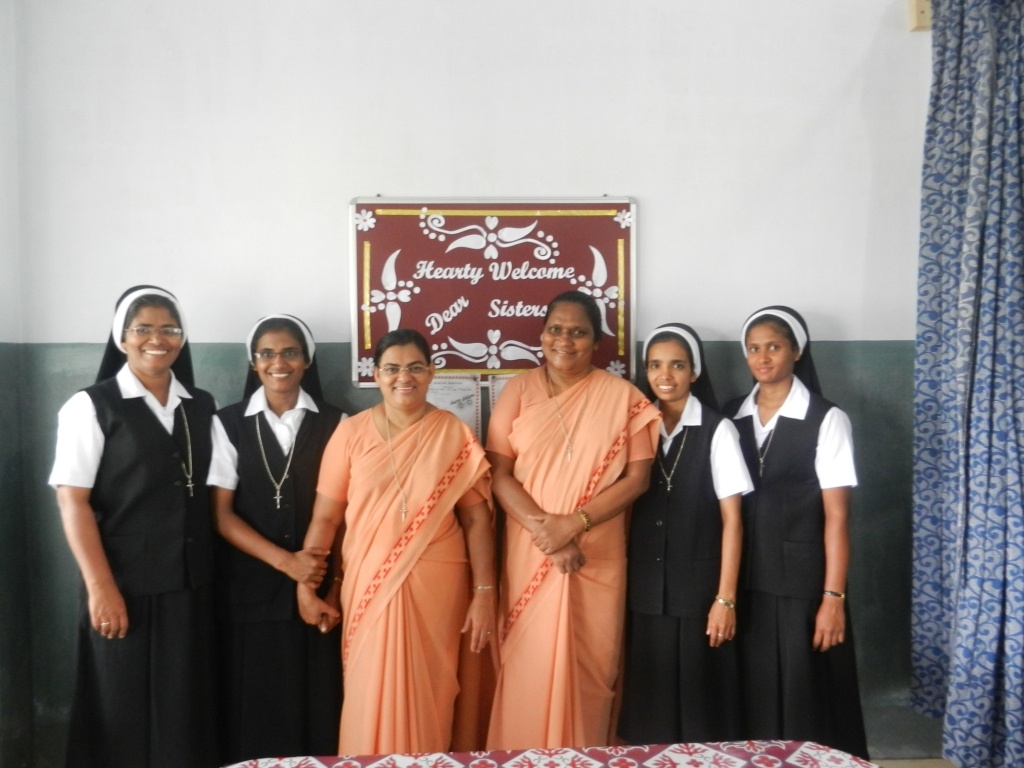 Don Bosco School,
Rangajan, P.B – 38,
Golaghat, Assam, India – 785621.
Email:ashishniwas@gmail.com
Telephone No : 0091 / 7086612550
After "Jesus teaches us another way: Go out. Go out and share your testimony, go out and interact with your brothers, go out and share, go out and ask. Become the Word in body as well as spirit"   – Pope Francis
Baptistines had the desire to reach out to North East region of India from 2013 and efforts were done by Provincial Sr. Mary Antony and the Council to make it a reality. Receiving an invitation from Salesians of Don Bosco, Dimapur Province, Assam, a community was started in the month of June 2015 at Rangajan, Assam. Fr. Roy Mannattel SDB was instrumental in starting this community. Sr. Beena Ponmalakkunnel was the incharge of this mission. Sr. Beena and Auxilia Masillamani were the pioneers. Sr. Motcha Jeeva and Sr. Brigit Mylaparambil joined later.
Sisters involve in teaching ministry, running a hostel for girls from 1st Std throguh10th, guiding Don Bosco Technical School girls students, Parish ministry taking care of the sick and house visits. Thanks be to God!