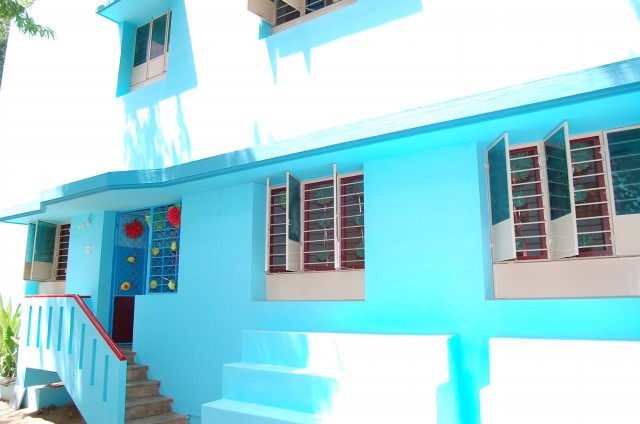 Sisters of St. John the Baptist
Yagappa Nagar, Vivekananda Road,
Gandhinagar P.O,
Madurai, 625020,
Tamilnadu, India.
Email:niketanmaria@gmail.com
Telephone: 0091 / 452239489
The joy of Baptistine family was immeasurable when Sr. Teresina and the Council decided to open a new community in a small village called Yagappa Nagar buying 3 acres of land. On 5th October, 1996 this house was opened with five sisters. Under the leadership of Sr. Eskaline , Srs. Jeyamani, Shiny Stephen, Valsa John and Celine Varakappillil started to function. The purpose of starting this community was the extension of education ministry and formation of candidates in Human, Christian, Intellectual and Spiritual levels.
Sisters got involved in Evangelization, Education and Formation. Parish Ministry was done successfully by visiting the families, conducting prayer services, faith formation and giving them moral and spiritual values. Successfully the education ministry was carried out. The School runs L.K.G through XII Std with more than 1300 students and sisters concentrate on the total development of the children. Thanks be to God!